With all their love and adorable antics, our furry friends can sometimes stir up a little extra dander and odor. That unique mix of pet hair, dander, and those mystery smells (you know the ones!) can make maintaining fresh indoor air a bit challenging. 
At Colorfil, we get it. We understand the little joys and the sneezy woes of sharing your home with pets. Our air filters are designed with pet homes in mind, aiming to tackle those challenges you face daily. So, while you enjoy the purrs, tail wags, and playful moments, let us make breathing a breeze. That's where we step in with our Subscribe and Save program.  
Why Colofil Subscribe and Save
Breathe in, breathe out, and let us take care of the in-betweens. Here's why the Colorfil Subscribe and Save is your next best friend for all things air:
Get More Than an Air Filter.

Every inhale should be fresh, and every exhale carefree. With our subscription, you're getting an filter and investing in health for your home.

Instant Savings

By choosing "Subscribe and Save," you're choosing convenience and a fantastic 10% discount! That's right, save more with every breath.

Consistent Deliveries, Zero Hassels

Sit back and relax while we ensure your air filters are always replaced on time. Set your schedule and leave the heavy lifting to us.

Your Schedule, Your Rules

Our flexible scheduling means you're always in control. Adjust, pause, or cancel - we're here to fit into your life, not the other way around.
Join the Colorfil family and elevate your breathing experience. With Subscribe and Save, the journey to pristine air is just a click away!
How does the Colorfil Subscribe and Save Work?
Jumping into our world of pristine air is straightforward and user-friendly. Let's break it down for you step-by-step: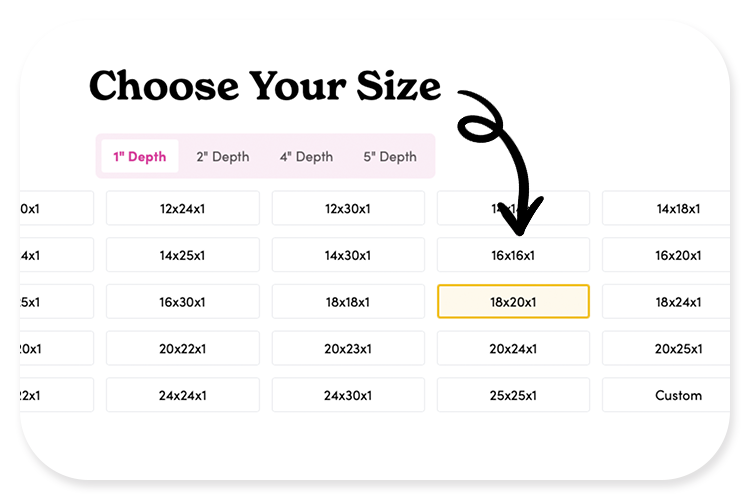 1. Choose Your Filter Size
Before anything else, let's get the perfect fit. Whether your vents are compact or expansive, we have sizes that cater to every nook and cranny. Measure your current filter or consult our handy sizing guide to find the ideal match for your home.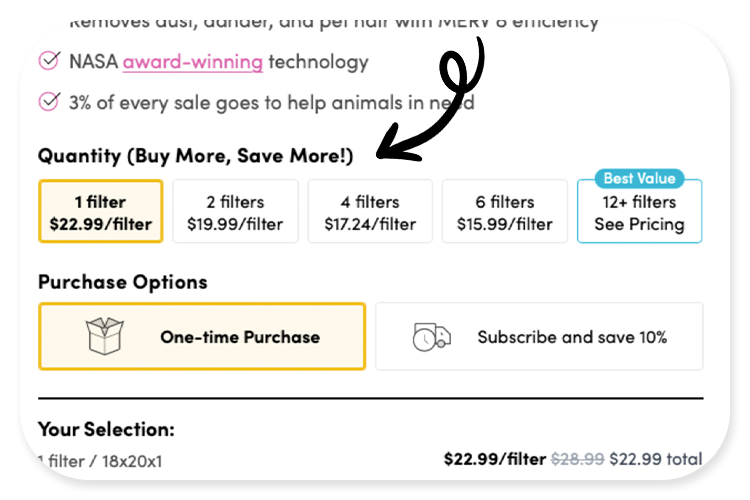 2. Discover Your Perfect Pack
Now that you've got the size down, let's talk quantity. Whether you're outfitting a studio or a multi-story mansion, we've got you covered. With options ranging from 1 to 12+ filters, select the pack that syncs with your home's requirements.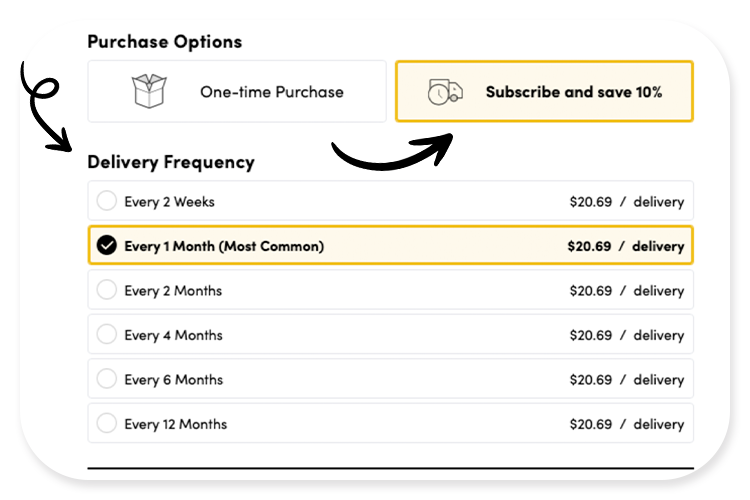 3. Personalize Your Delivery
Life is unique, and so is your schedule. By default, a 1-pack arrives every two weeks, and a 12+ pack touches down annually. But flexibility is our middle name! Want to switch things up? Adjust the intervals to match your pace. If life throws you a curveball, you can pause, tweak, or reschedule as needed.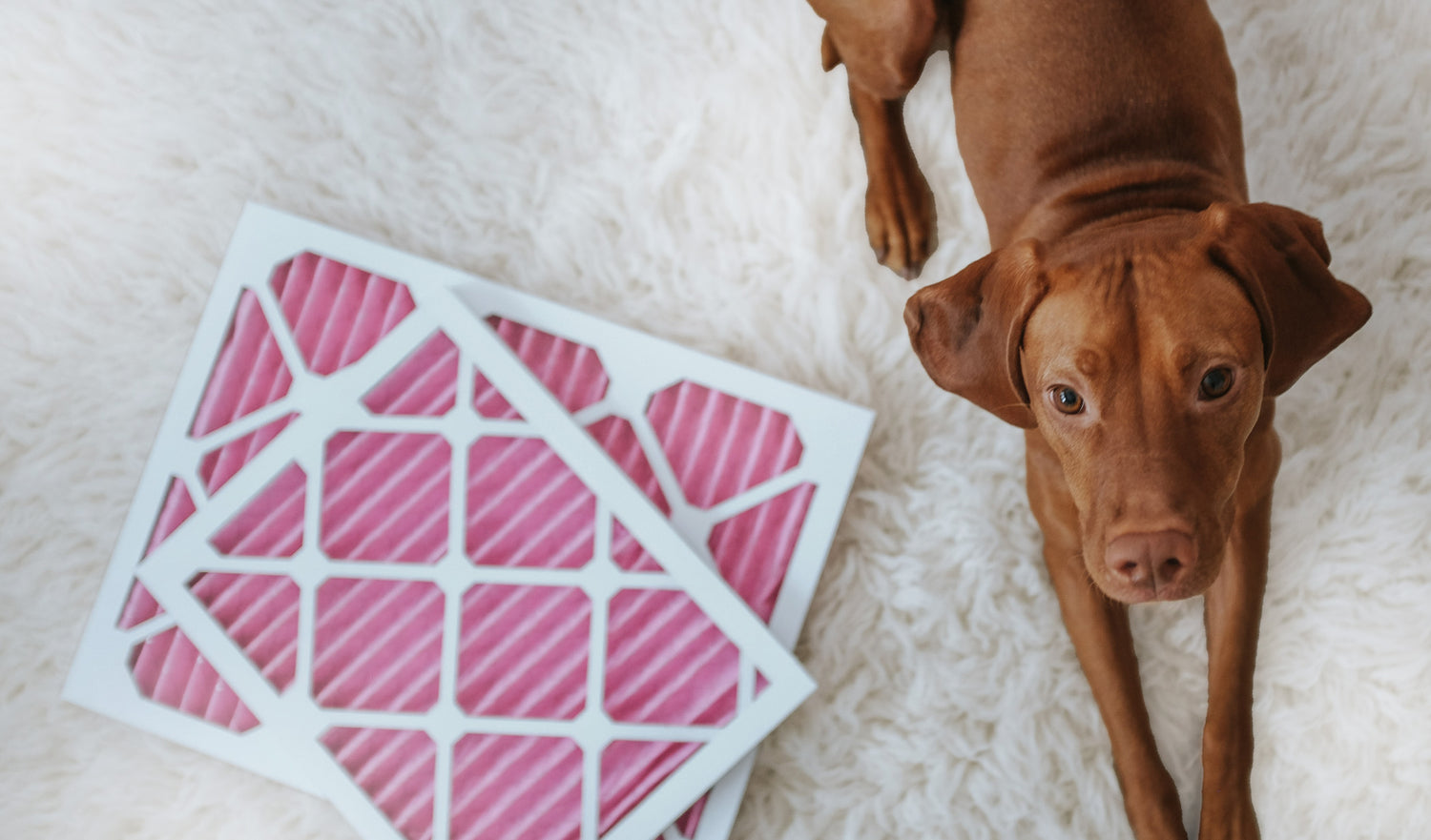 4. Seamless Freshness
With your choices locked in, it's time to let go and let us take over. Forget the hassles of remembering filter changes – we've got it under control. All you need to do is enjoy the ambiance of a home filled with crisp, clean air. We handle the nitty-gritty, ensuring your living spaces are always a breath of fresh air.
Dive in and let Colorfil's Subscribe and Save elevate your indoor air experience.
Subscribe and save today!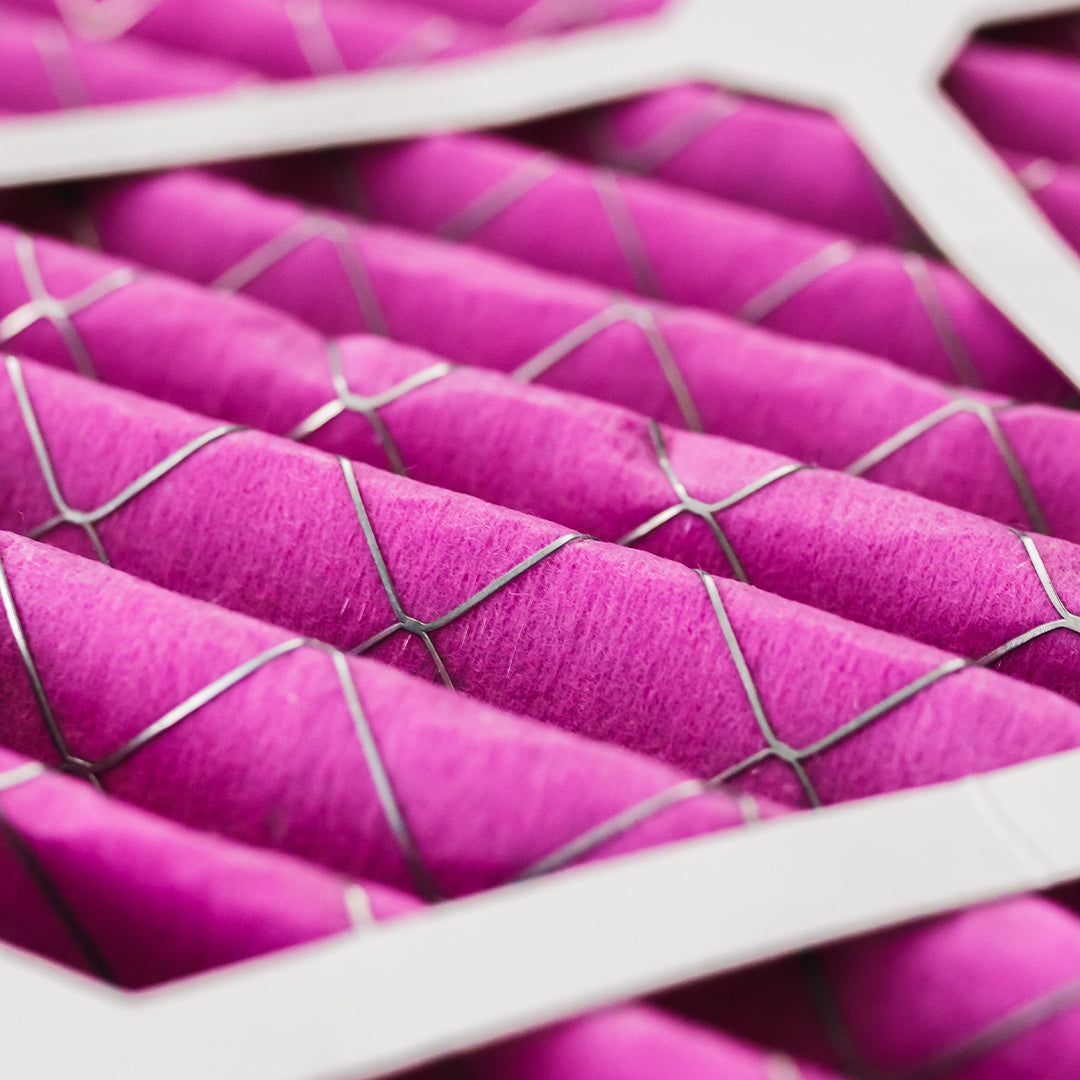 Can't Find Your Size? No Worries!
Visit our custom order page, input your filter's measurements, and place your order. It's that simple. Click the link below to begin your custom Colorfil filter order.

Custom orders are only available for 1-inch deep filters.
Begin Custom Order
What Colorfil Customers Say
From the joys of uninterrupted fresh air to the convenience it brings to their lives, hear firsthand what it's like to be a part of our fresh-air family.